Medical Morphology Teaching System Functional Description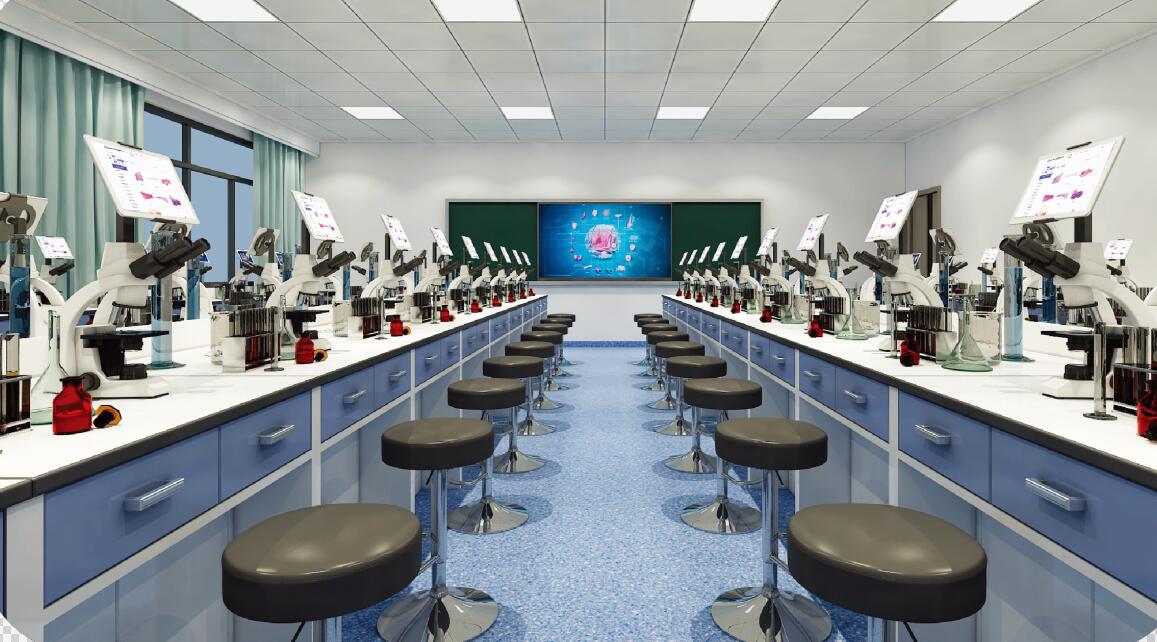 1 Resource Center
It includes teaching resources such as sections, pathological gross specimens, anatomical specimens, courseware, e-books, teaching videos and virtual simulation experiments of the four courses of pathology, tissue and embryology, human parasitology and pathogenic microbiology in three, five and eight years. Each type of resource is arranged by chapter to meet the relevant needs of students' self-study preview and teachers' flexible teaching.
2 Courseware Center
Arranged by chapters, it provides three-year, five-year, and eight-year teaching courseware for four courses: pathology, histology and embryology, human parasitology, and pathogenic microbiology: three categories of documents, videos, and e-books and teachers are supported to manually add courseware, flexibly and independently expand the scope of teaching knowledge, teaching content and teaching depth.
3 Course Center
Arranged according to chapters, it provides functional interfaces for self-built courses, supports online teaching, and meets the development of teaching and learning activities under various scenarios, so that teaching activities are not affected by time, space, places and various special emergencies, forms complementary advantages with offline teaching, and creates an all-round teaching ecology.
4 My Learning
The "My Learning" subsystem includes several sub-modules, such as online exercises, personal tasks, personal collections, error sets and statistical analysis of results. It integrates preview, practice, task execution, resource collection, error collection and learning performance analysis into one, saves the time of complicated resource selection in learning, makes the learning content clear at a glance, and enables students to better understand their learning needs and make personal learning plans.
5 Information Platform
The information platform provides the management and maintenance of roles, permissions, users, resources, question bank and statistical analysis of user data, as well as the functions of assignment of teacher tasks, review of experimental reports and annotation and modification of specimen and slice information. It satisfies the comprehensive business development of teaching resource management, assignment of teaching tasks and integration of teaching information, and is the resource information of the entire system Hub.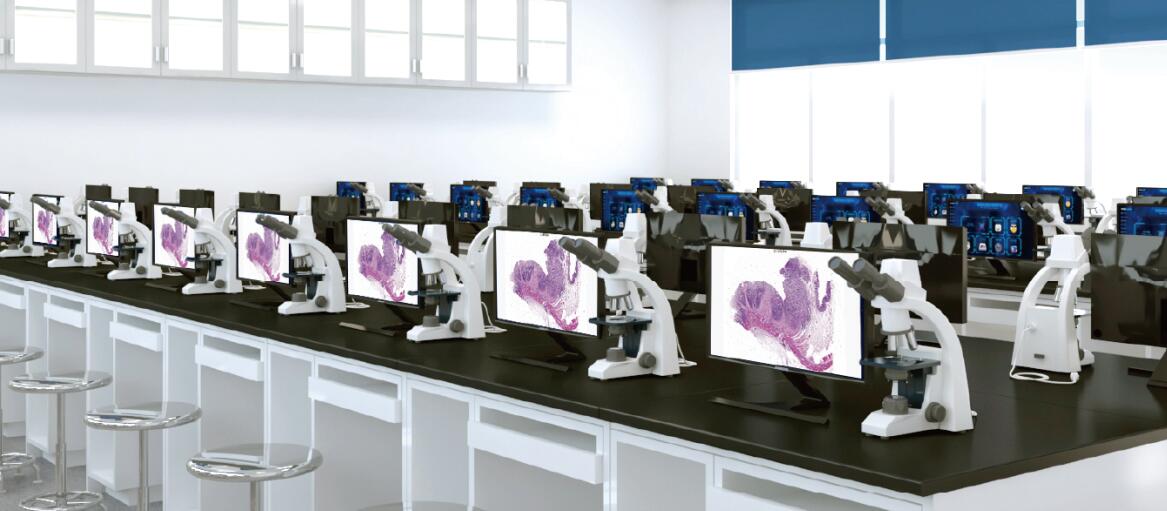 Medical Morphology Teaching System Advantages
1 Comprehensive teaching levels, involving a variety of disciplines
The system covers the teaching content of multiple disciplines at three levels of three years, five years and eight years, and can expand the number of disciplines at any time, and arrange the content of teaching resources by chapters, with clear levels and comprehensive knowledge, which can meet the teaching needs of different levels of disciplines in various colleges and universities.
2 Various and abundant teaching resources
Nearly 4,600 system-built-in digital slice specimens & models teaching resources: nearly 1,300 pathological digital slices, 950 pathological gross specimens; 1,400 digital slices of histology and embryology; 550 human parasite slices, and 200 model drawings , 100 three-dimensional human parasite models; 57 pathogenic microorganism module models.

More than 14,500 Chinese and English bilingual questions
Nearly 70 microbial models
More than 1,700 courseware, chapter videos and courses
More than hours of Chinese-English bilingual teaching micro-classes and hand-painted drawing lessons, explaining human anatomy, physiology and other related content through drawing and explaining in a simple way.
More than 100 hours of real corpse specimen anatomy courses. While explaining the anatomical content, detailed presentation of the manipulative steps, the level of each part and the adjacent relationship of anatomical structure.
3 Online and offline teaching is not limited by time, space and equipment
Online and offline teaching is not limited by time, space, and equipment. The system not only supports the traditional teaching-learning mode, but also supports the "online and offline" hybrid teaching mode in the new era, and solves the unfavorable factors of the traditional offline teaching mode brought about by the epidemic
The online mode does not require additional installation of APP applications, which increases the cost of installation and use. The system is displayed in the form of small programs. Teachers can issue various tasks at any time (study tasks, after-school homework, online test, online simulation experiment training, etc.), The information is directly pushed to the student's mobile terminal; students can directly study and complete tasks on the mobile.

4 Versatile and flexible exam system
There are more than 14,500 questions built into the system, including multiple choice questions, question and answer questions, judgment questions, fill in the blank questions, graph questions, three-dimensional structure of models and specimens, slices questions, case analysis questions, essay questions and other questions, providing independent practice, online tests and a variety of learning modes; The test function can provide the test scope (designated grade, class, students, etc.), test time, and the detailed parameters can be set, to simulate the real test environment to the greatest extent and strengthen the degree of students' knowledge consolidation.